This ease of being able to read time effortlessly seems to fill a need for various military and law enforcement groups. It is why the U.S. Navy SEALs Procurement officers came to us asking us to create dive watches for them for night missions. It is also why U.S. Air Force pilots flying the F-117 Nighthawk™ Stealth Jets asked the same of us. These are only two of many groups of "heroes" that truly understand and appreciate the inherent benefit of wearing a Luminox timepiece.
André Bernheim, Co-owner and Chairman of the Board of Directors and Environmental Officer of the Group
Luminox uses a proprietary technology: TRITIUM, formerly reserved for the military which make Luminox watches literally stand out. Each Luminox watch features tiny gas lights (borosilicate glass capsules), which are always lit, on the hands, hour markers and when necessary, bezels. As a result, Luminox watches are always readable at a glance, no matter what the conditions are.

Completely self-powered and providing a constant glow throughout the night, Tritium illumination technology has been trusted for decades by the emergency services, mountaineers, deep-sea divers and military personnel due to its unwavering reliability and performance in mission critical situations.

Tritium lighting is made using glass tubes with a phosphor layer in them and tritium gas inside the tube. Such a tube is known as a "gaseous tritium light source" (GTLS). The GTLSs used in watches give off a small amount of light: Not enough to be seen in daylight, but visible in the dark from a distance of several meters. The average GTLS has a useful life of up to 25 years. The light produced by GTLSs varies in color and size. Green usually appears as the brightest color with blue following and orange the least bright. On average Luminox watches are equipped with 0.5mm size tubes. Tritium illumination is a completely safe and reliable form of illumination – the electron emitted by Tritium is so low in energy that it is unable to penetrate the human skin.

Tritium illumination will provide a constant glow throughout the night unlike traditional illumination such as Superluminova which will fade in a number of hours. The Tritium illumination used in all LUMINOX watches is supplied by mb-microtec of Switzerland – the original founders and market leaders of the technology.
The light produced by GTLSs varies in color and size. Green usually appears as the brightest color with blue following and orange the least bright. On average Luminox watches are equipped with 0.5mm size tubes.

On average Luminox watches are equipped with 0.5mm size tubes.

The T rating refers to the total watch radiation content which is measured in millicuries. All watches with a T25 rating contain up to 25mCi of radiation conten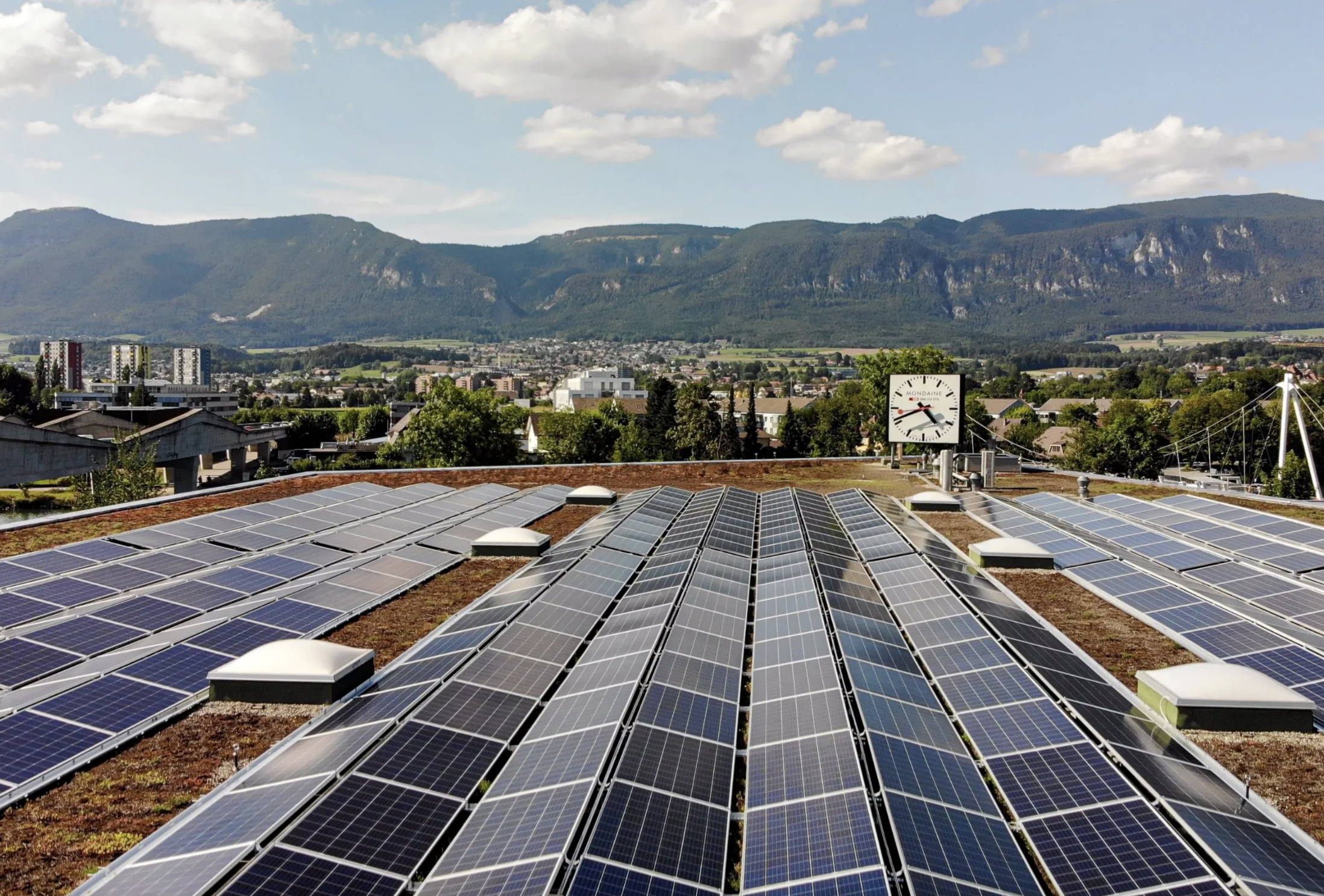 In 2006, Luminox introduced an innovative carbon compound material, which "consists of carbon long bars or carbon powder in varying percentages depending on the model". With CARBONOX, Luminox produces timepieces that have a very rigid and hard finish, taking the watch's overall durability to a whole new level. Due to its perfect combination of strength and durability, CARBONOX gives Luminox watches the perfect stiffness and lightweight durability that customers look for in a reliable sports watch.

Carbon is used in high tech industries such as construction, racing, and aerospace. CARBONOX has become a trademark of Luminox since we've been incorporating this element in its watches for over 10 years. This material being both durable and lightweight makes it extremely comfortable to wear, shock and scratch resistant, while also being "resistant to temperate changes, it does not get hot or cold in extreme climates." It is also has a very strong chemical resistance and it 's non-metallic, anti-allergenic, and anti-magnetic. CARBONOX not only adds functional benefits to a Luminox watch, it also adds appeal to watch's look and design. When applied to a Luminox bracelet or case, CARBONOX glides on as a black matte finish, thus being "favored by Special Ops. " The material is made of "long carbon bars and has a high percentage of carbon powder, thus giving off a modern, sleek dark gray color to the material. " All in all, it's easy to see the appeal of CARBONOX being incorporated into watches, and its use still continues to be expanded and popularized in the watch industry.

A compound using 40% Carbon in bar form, called CARBONOX™+. This amount of carbon makes the case lighter (three times lighter than titanium), more durable, exceedingly hypoallergenic, more scratch resistant than most other materials and more chemical and heat resistant.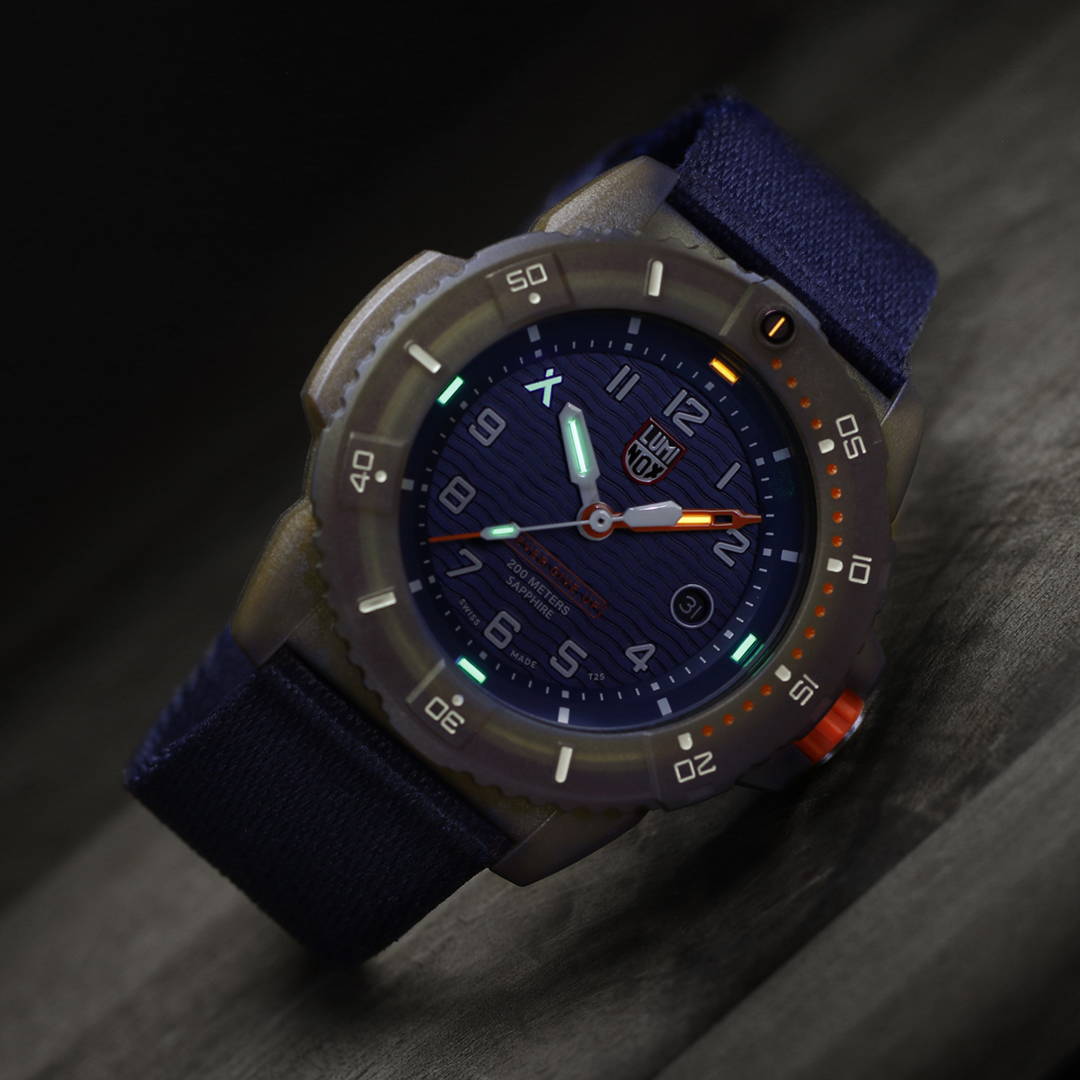 Super LumiNova is a brand name under which strontium aluminate–based non-radioactive and nontoxic photo-luminescent or afterglow pigments for illuminating markings on watch dials, hands and bezels, etc. in the dark are marketed. This technology offers up to ten times higher brightness than previous zinc sulfide–based materials. These types of phosphorescent pigments, often called "lume", operate like a light battery. After sufficient activation by sunlight or artificial light, they glow in the dark for hours. Larger markings are visible for the whole night. This activation and subsequent light emission process can be repeated again and again, and the material does not suffer any practical aging. Strontium aluminate–based pigments have to be protected against contact with water or moisture, since this degrades the light emitting quality.